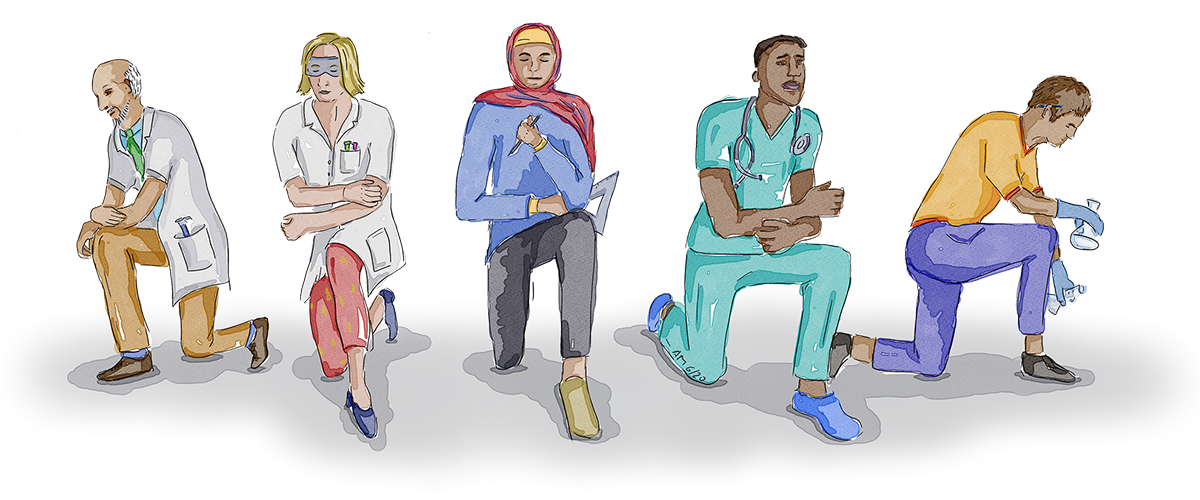 Illustration by Angelika Manhart
We at the Cooper Square Review join this nation in outrage at the violent death of George Floyd, and at the systemic racism that his death exposes once again. We are scientists and medical professionals. Every day we work on testing new medicines, decoding neural impulses, and analyzing gravitational waves. But we are also citizens. We urge our fellow scientists to turn their passion and creativity to their work as citizens: creating a more just, equitable, and humane world.
Latest Book Reviews
This Scientific Life
Our contributors hail from all over the sciences — and all over the world. We'll share what brought us to science, why we stay, and what makes us (occasionally) want to run away. There will be eureka moments, scientific screw-ups, advice to youngsters, peers, and elders, as well as whimsical stories about space exploration, fruit fly cognition, and how a neuron can live its best life.